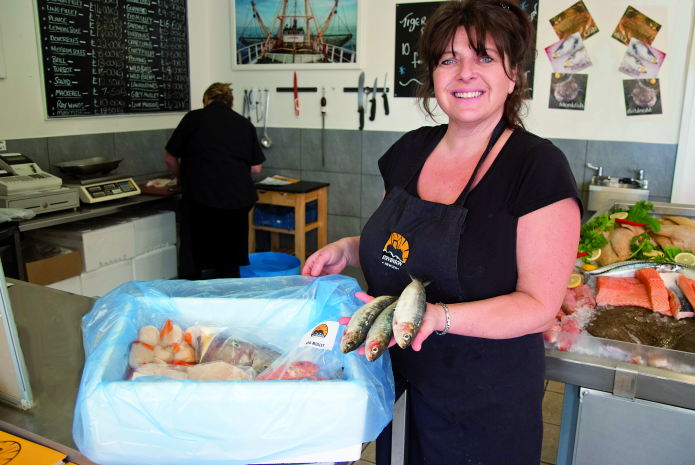 Stevenson and Newlyn harbour have welcomed students from Falmouth University who are focusing their projects on the fishing industry.
Georgia Paine, a student of Falmouth University is an example of the interest in the industry. Currently in her 3rd year of a journalism degree, she decided to visit the fish market to produce a photo-feature for her project.
Georgia wanted to "capture a true representation of the harbour and the profession and present it in a positive light", so took photographs of one of the Stevenson fleet, Billy Rowney PZ 532 landing her catch and came to the market to watch and photograph the auction.
Georgia became interested in visiting Newlyn harbour after watching Monty Hall's program, where he went to Cadgwith cove and looked at the fishing cooperative there. "The program got me thinking about the strong fishing industry in Cornwall. I had vaguely heard of Newlyn fish market, so started doing some research into the market".
Darren Payne, Market Manager for Stevenson is happy to see people taking an interest in the fishing industry. "We don't mind visitors to the market," he said, " it's good to encourage people to get to know more our industry and how the Newlyn market operates."